Online Mental Health Care Program Designed
for Companies
Let's improve the mental well-being and performance of your team. Your employees can get both online psychological counseling and long-term,
targeted prevention through Soulmio online platform.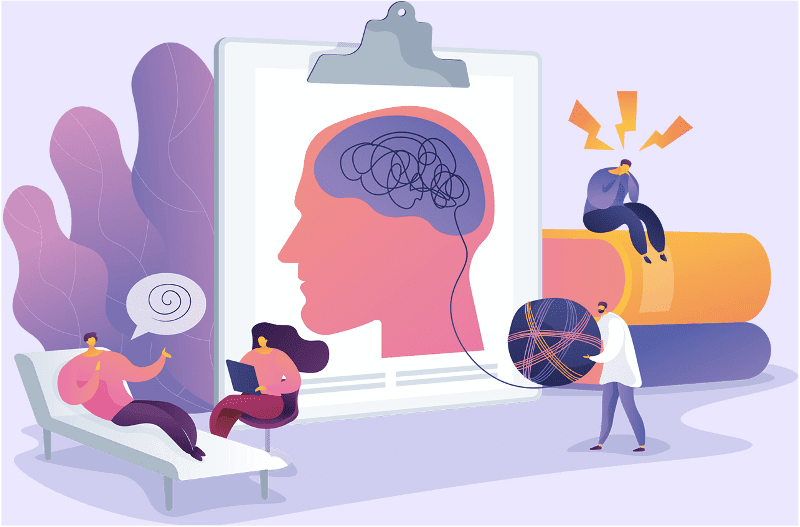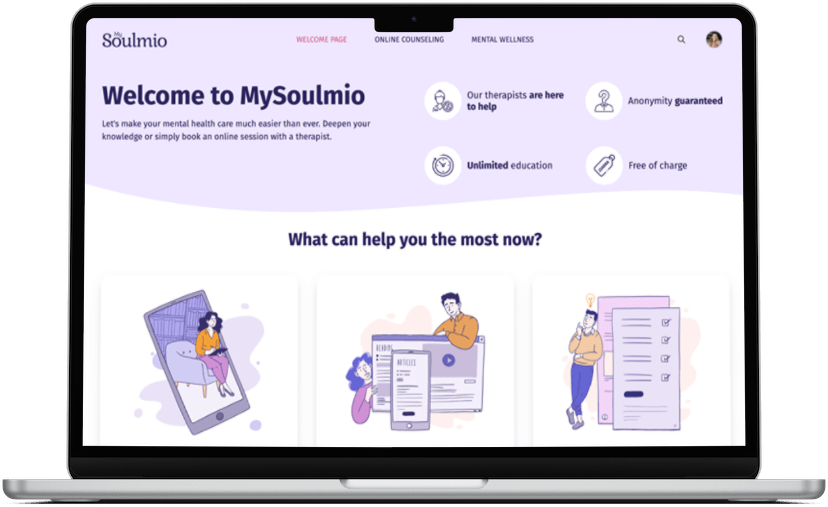 For startups, mid-sized companies and corporations. From online therapies
to education
Mental health care in companies is not a buzzword for us, but a matter of the heart. Whether your employees need to address specific mental health issues with a psychotherapist or want to learn how to prevent them, they can always find all in one place.
All-in-one

: give your people what they truly need:
Online psychological counseling

MySoulmio Comprehensive Education Portal

Webinars & Workshops

Mental Health Days

Tailored content on the topic of mental health

HR & Manager Training on Workspace Mental Health Care
Why promote mental health at work?
Mental health is an essential yet frequently neglected aspect of employee wellbeing. Providing comprehensive care has a positive effect not only on their mental health but also on the success of your company.















Let the global numbers do the talking
You may be surprised
$ 1 trillion
cost depression and anxiety disorders
the global economy annualy
source: WHO, 2016
32 working days
cost an employee with a depressive condition one company per year.
source: Harward Business School, 2019
1 of 2 employees
in the U.S. is considering resigning because of mental health issues.
source: Lighthouse Research & Advis., 2021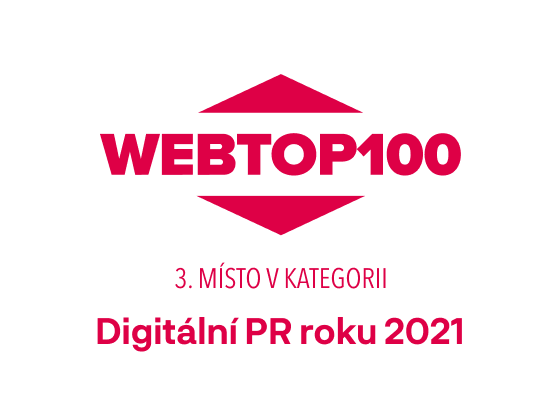 What clients say about us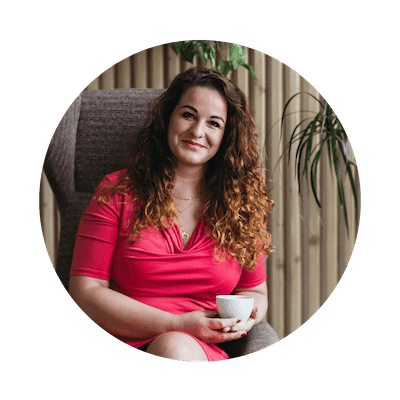 According to the online magazine CzechCrunch and Hospodářské noviny, Simona Zabrzova, founder and CEO, is one of twenty creative, inspiring and successful people who helped change the Czech Republic in 2020
and the world.