E-book for a challenging managerial situation
Emotionally challenging lay-off
Psychologists' recommendations for HR and managers
What you'll find in the ebook
Redundancies affect everyone: those being made redundant, existing employees, and you. Find out how to handle the emotions and moods associated with layoffs so that employee mental health and company culture don't suffer.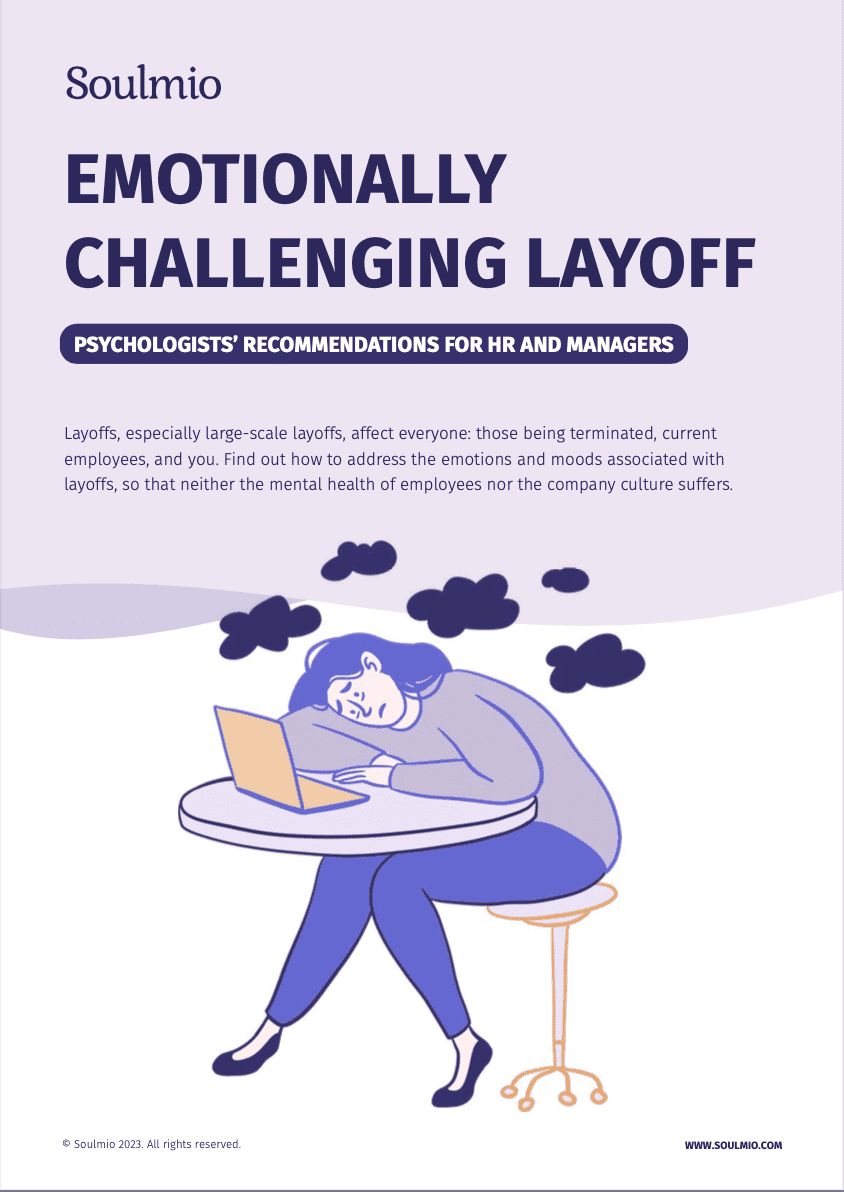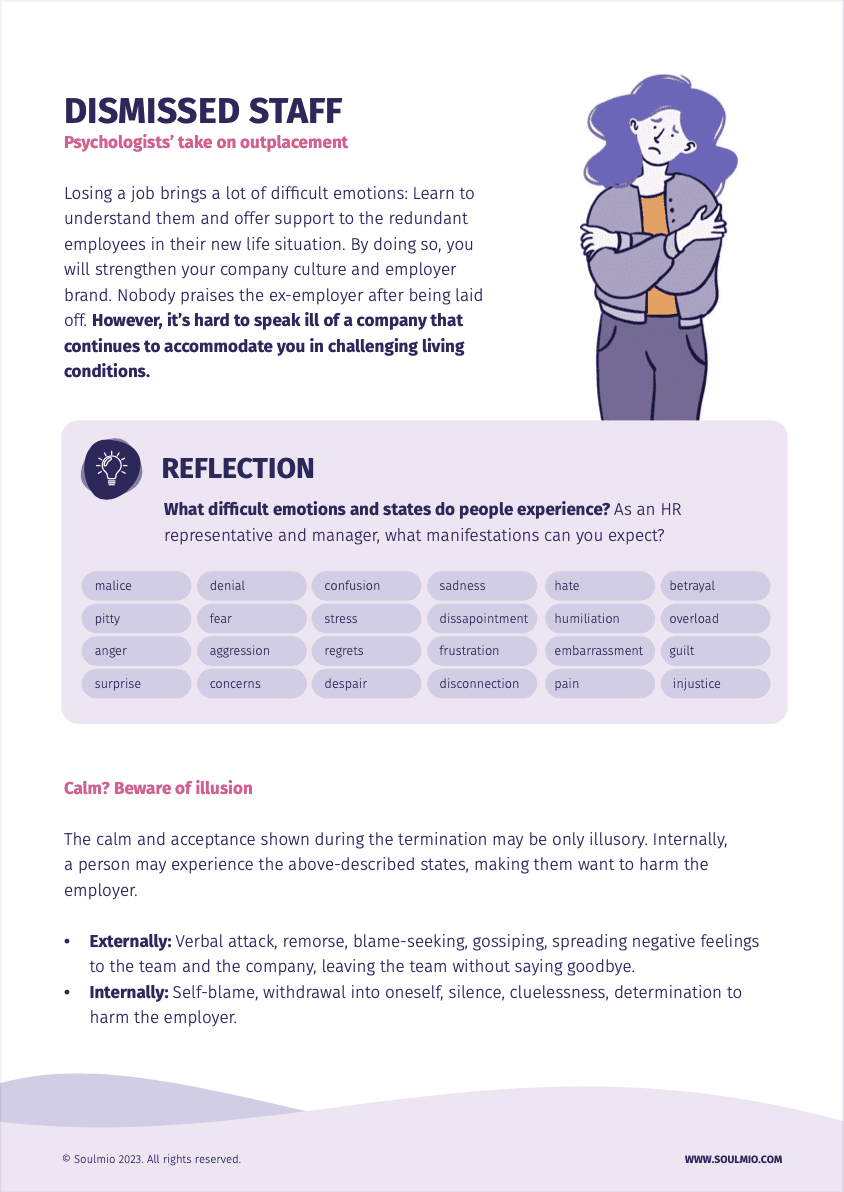 Ebook is especially suitable for...
Team managers. When you're firing a colleague and you have to emotionally treat the rest of the team and your own emotions.
HR managers. When you want to manage employee departures not only on a legal level, but also on a psychological level.
CEOs and corporate culture managers. When you want to nurture and develop a healthy company culture even in challenging situations.
Get the most out of the ebook
Before the layoff interview. Know what emotions you may face and how to react to them.



When announcing a colleague's departure to the team. Avoid uncertainty, second-guessing and promote the psychological safety of the team.
When you want to offer additional support. Get inspired about what you can offer to help people cope well with leaving and finding their next job.

When you need reassurance yourself. How to nurse your insecurities, but perhaps also anger, anger, worry or other uncomfortable emotions.